POP-UP COFFEE SERVICE
Creating spaces to enjoy coffee is at the heart of what we do.
Although we're curious - we don't roast the coffee we serve; that magic is left to industry professionals we've built relationships with along the way. This affords us the opportunity to experience a whole range of goods from different people. It allows us to stay focused on serving the best of the coffee and enables us to adapt to different spaces!
We've served and experienced coffee all around the world and we get it: coffee can be SO complex! ...but it really shouldn't be difficult to enjoy.
With practiced movements + immense care, we've set up shop in packed offices, weddings, warehouses, barbershops, and HUGE festivals!
If you're looking to have coffee at your event, we'd love to huddle.
Curated Offerings
Coffees are sourced from trusted roasters and paired to best fit your event, and we do our best to use local and make housemade ingredients whenever possible.
*Exceptions are made for remarkable ingredients such as the Marou single-origin Vietnamese cacao powder we use as a base for our chocolate-y beverages !
Sample Menu:
—— BLACK —— | —— WHITE ——
filter | coffee + milk
shot | choco + milk
————————— EXTRA ———————————
coffee + chocolate milk
———————————————————————————
… and anything in between
* extras and special requests are more than welcome
Leave your mark.
Make it an experience and ask about customized branding - explore how your brand fits with our style.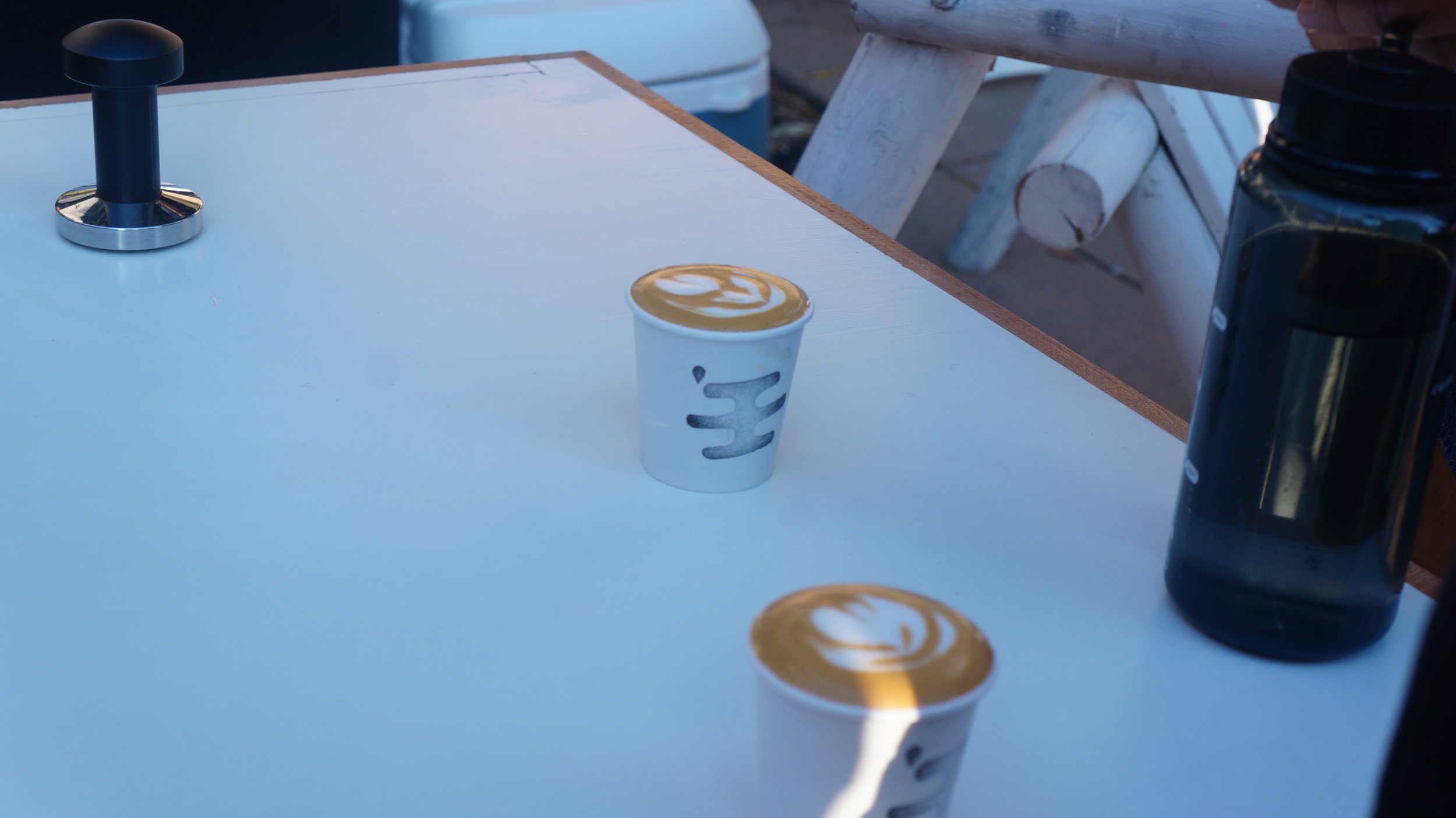 It starts with a conversation.
We plan, plot, and strategize to deliver wholesome experiences worth at least a few fond memories. Often times that means we can't take on all the projects that come our way - and that's okay. If you're looking to see how we might fit into your event, concept, or idea - let's talk.